"The Aim of therapy is to improve the quality of daily life."
Nayna Kumari as mentored by Babette Rothschild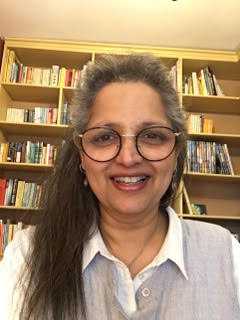 About Nayna Kumari
Nayna has been studying and practising a range of body therapies for nearly thirty years.
Background History
Psychotherapy Qualifications and Completed Courses
MA degree in Integrative Psychotherapy and Healing Practices.

Training in Somatic Trauma Therapy with Babette Rothschild. (This is a body-centred approach to the recognition and treatment of Traumatic Stress and Post-Traumatic Stress Disorder).

https://www.somatictraumatherapy.com

The London School of Biodynamic Psychotherapy – Year One of their four-year initial

training  – to understand and consolidate the links between trauma, the nervous system 

and behaviour.
Bereavement Counselling
Nayna trained with CRUSE Bereavement Care www.cruse.org.uk and offers face-to-face therapy or telephone support if preferred.
Energy Work
Initial training with Dr. Christine Page

Development to Master level in Reiki using the Usui method with Michael Kaufmann.

Energy Moving Techniques with Michael Kaufmann –  Master Practitioner of Neuro Linguistic Programming (NLP) and Time Line Therapy™.
Reflexology
Reflexology – Initial training at the Philip Salmon School of Reflexology.
Studied advanced techniques with Tony Porter.
I felt at home because of her nurturing personality. My improved sense of well-being has been the biggest change that I have noticed. She helped me to become more aware of my body and as a result I learned to feel my energy flowing. She also taught me techniques, which I still use regularly that help me to deal with daily stress. I think her multidisciplinary approach can help people in ways that other one-track therapies cannot. I strongly recommend Nayna's work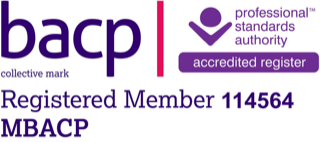 British Association of Counselling and Psychotherapy.
As a member of the BACP, she is bound by its ethical framework for good practice in counselling and psychotherapy, and subject to the professional conduct for the time being in force.
Nayna is currently working towards BACP accreditation.
"
I'm interested in what the body does with emotions which have not been

expressed. What happens in your body when the things you want to say can't be said? 

When you have to hide how you feel?

"

– Nayna Kumari